Armatus Family Office AG is a Swiss incorporated wealth advisory firm, catering to the needs of single family offices and wealthy families. Armatus is a privately owned, free of any conflict-of-interest firm that provides tailor-made solutions to its clients. With its objectivity, extensive expertise and close attention to detail, our company is committed to helping each client achieve its specific needs.
Armatus Family Office AG is 80% owned by its management and 20% owned by Aquila AG.
The management of Armatus is a team of individuals with substantial experience in Wealth Management, which will be responsible for all the activities of the company. Aquila AG is a Swiss entity, regulated by FINMA and audited by PricewaterhouseCoopers, with operations in banking and asset management. The role of Aquila AG is to provide the necessary support for Compliance, Anti-Money Laundering, Audit, Legal, Accounting and IT.
Through Aquila AG, Armatus Family Office AG is regulated and supervised by FINMA.
Independent and free of conflict-of-interest
Armatus is privately owned and independent from banks and agents
Advisory Portfolio Management
Advisory Portfolio Management is a service designed for clients that wish to have full control over the investment decisions while taking full benefit from our Advisory and execution capabilities. In order to help clients with their investment decisions, Armatus takes a holistic approach on the portfolio and offers advice in different forms:
Strategic Asset Allocation: Armatus provides advice on how a client's portfolio should strategically be structured based on his expected return and risk tolerance.
Core Strategies: Armatus provides advice on the Core Strategies that should be part of the Strategic Asset Allocation.
Specific Tactical Trades: Armatus identifies specific trades in the market fit in client's profile and complement the Strategic Asset Allocation.
Risk Management: Armatus monitors the portfolio and identifies any risks that may arise from the investment decisions of the client vis-à-vis his profile and market conditions
Discretionary Portfolio Management
Depending on client's objectives, style, risk, Investment Universe etc., Armatus offers different types of Portfolio Mandates to meet the requirements of its clients:
Risk-Profile Mandates, that cater to each client's personal risk appetite
Tailor-made Mandates, that take into account the client's inputs and constraints
Thematic Mandates, that cater to specific needs for geographical allocation, style, capital protection etc.
Consolidation and Reporting
Armatus Family Office AG is independent from private banks and as such can offer an objective view of the consolidated client holdings in various custodian banks.
With our proprietary reporting service we can include all the financial assets, as well as real assets such as Real Estate, privately owned shares etc. in a single reporting format irrespective of the custodian of the asset.
Extensive expertise & attention to detail
Our ambition is to generate value for our clients in all market conditions
Anastassios
Caloupis
Founding Partner
Anastassios Caloupis holds an MSc Hons Investment and Finance degree and a BSc Hons in Mathematics for Economics from Middlesex University of London. He has over 20 years of experience in trading, Investment Advisory and Wealth Management. Prior to founding Armatus Family Office AG he has worked in the Private Banking for Julius Baer, Société Générale, Citibank and Beta securities. He also holds the Swiss certification of wealth management advisor for banks (CWMA).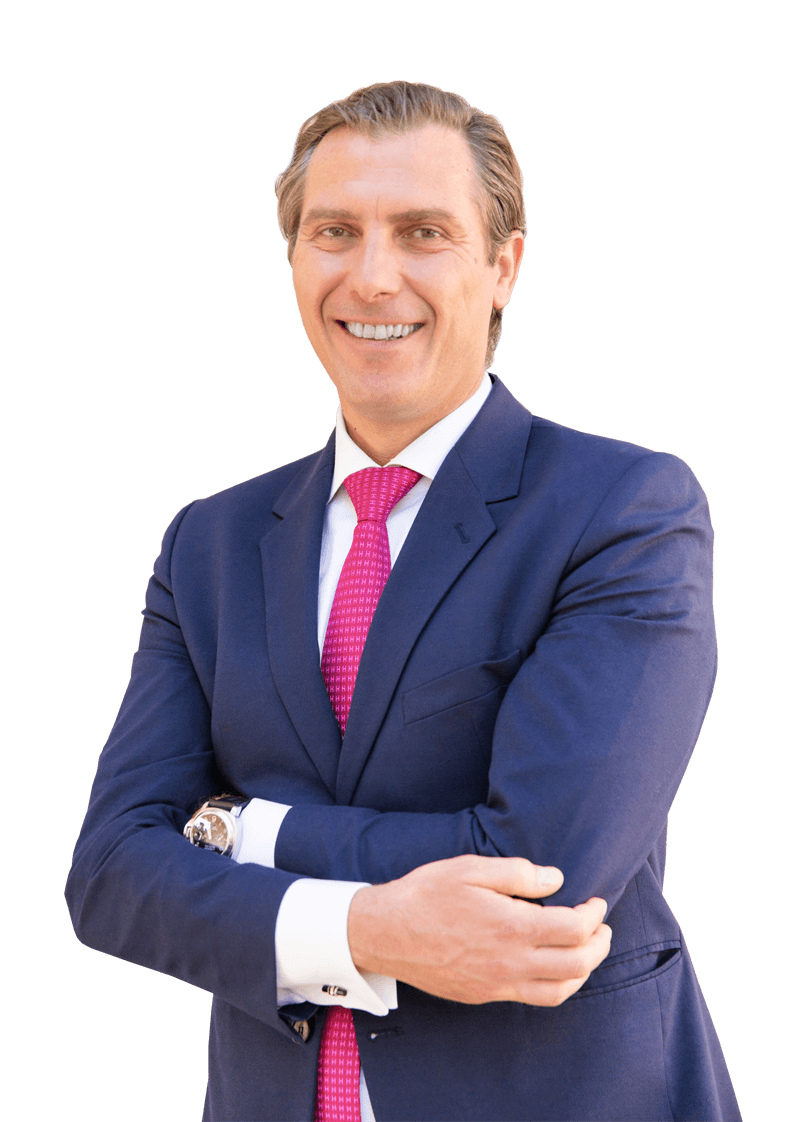 Vassilis
Makkas
Founding Partner
Vassilis Makkas holds a Diploma in finance from University of StrathClyde and a Bsc Hons in Business Administration from University of Glamorgan. He has over 20 years of experience in interbank broking, Investment Advisory and Wealth Management. Prior to founding Armatus Family Office AG he has worked in Private Banking for J Safra Sarasin Group and Société Générale and as a broker for Haramis Cox SA.